Gigabyte Brix GB-BRi5-8250, The Perfect Fit for Any Space
Challenging the very nature of how we define a desktop PC, GIGABYTE  have developed an ultra compact PC with a brushed aluminium surface chassis design. Ideal for a broad range of computing applications at home or in the office, the Gigabyte Brix GB-BRi5-8250 expounds sheer simplicity, style, and convenience. The Gigabyte Brix GB-BRi5-8250 sets a new standard for desktop miniaturization that makes it perfect as a discreet HTPC/multimedia hub, an ultra-low power computer for the family, an office PC or as a digital signage unit.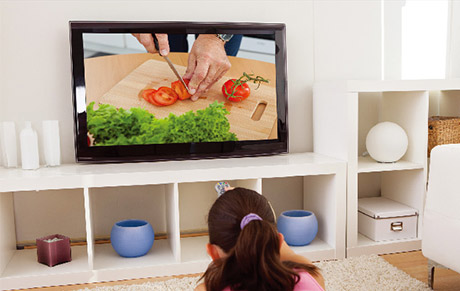 The Perfect Compact Home PC
.Living room        .Bedroom        .Kitchen        .Study
Vertical Markets
.School                     .Hospital / Medical equipment
.Governmental         .University computer labs
.Libraries
An Ultimate Graphics Powerhouse
.Video editing
.3D design
.Play the latest 3D games
.Multimedia production
Powerful Commercial Applications
.Factory testing machine           .Vending machine
.Bank ATM system                     .Security system
.Gaming equipment
At the Office
.Workstation         .Meeting room device
.Studio                  .Freelance office space
Simpler and Smarter Digital Life
.Split-flap display             .Shopping mall signboard
.Scoreboard system         .Indoor / Outdoor LED Display
Intel® 8th Generation Core™ Processors
The Gigabyte GB-BRi5-8250 supports an  8th Generation Intel® Quad-core processors which feature power-efficient 15W Intel® Core i5. From a simple internet access point to a high end multimedia station, the GIGABYTE BRIXGB-BRi5-8250 provides a broad range of usage scenarios and the ultimate space flexibility . Energy efficient Quad-core delivers up to 40% faster performance compared to 7th gen processors!
Intel Turbo Boost Technology
GIGABYTE BRIX offers more computing power than ever with Intel's new 14nm processors, which comes with Intel® Turbo Boost Technology 2.0. It accelerates processor and graphics performance for peak loads, automatically allowing processor cores to run faster than the rated operating frequency if they're operating below power, current, and temperature specification limits, gives users an extra burst of performance when needed. In addition, the integrated memory controller provides a direct connection between the DDR4 2400MHz memory and the processor for fast data processing.
Connecting the Future – USB Type-C™: The World's Next Universal Connector

Reversible USB Type-C™ with USB 3.1

The USB Type-C™ is a new reversible connector that is loaded with useful features such as USB 3.1 support for 10 Gb/s transfer speed.

USB 3.1 and Network Connectivity

GIGABYTE BRIX™ also includes a M.2 module offering IEEE 802.11ac Wi-Fi and the latest Bluetooth 4.2, providing connectivity for low power Bluetooth devices and peripherals, as well as allowing users to easily connect mobile devices.

Fast USB 3.1 Solution

The latest USB 3.1 offers a staggering 10Gb/s transfer speed, 2x faster than USB 3.0 and backward compatibility with existing USB devices.

SuperSpeed 4K HD Entertainment

Supporting the Newest Standards in Multimedia
GIGABYTE ensures users won't be limited by the standards or connections on the BRIX, by including HDMI 2.0 and support for HDCP 2.2* users can rest assured that their device will be able to display content to its full potential. The BRIX supports native resolutions of 4K at 60Hz, presenting unrivaled visual clarity and stunning realism to owners of UHD displays.
* HDMI port support HDMI 2.0 and HDCP 2.2.

Multi-display productivity with HDMI 2.0 & DisplayPort++

BRIX supports up to three independent displays through HDMI 2.0 and a DisplayPort ++ without the need for an additional graphics card. Support for three display is only possible with daisy-chain connections through Display Port++.

Graphics that Captivate

Intel® HD Graphics deliver 10% more performance than its predecessor. With the new media engine users are able to, watch, create, edit, share and game all with captivating visuals. This media engine offers HEVC 10-bit hardware acceleration which improves upon the 4K viewing and content creation performance significantly versus previous generation processors. The BRIX GB-BRi5-8250 now has the ability to drive premium content up to 4K UHD, so users can enjoy amazing and vibrant multimedia experiences on compatible displays.

VESA Support

Bundled with a VESA bracket, the GIGABYTE BRIX™ can easily be mounted behind a monitor or HDTV, offering a simple and effective way to turn any VESA-compliant display or TV into a full-featured PC or digital signage unit.